Home
Welcome to the official site of Science & Technology - Nagaland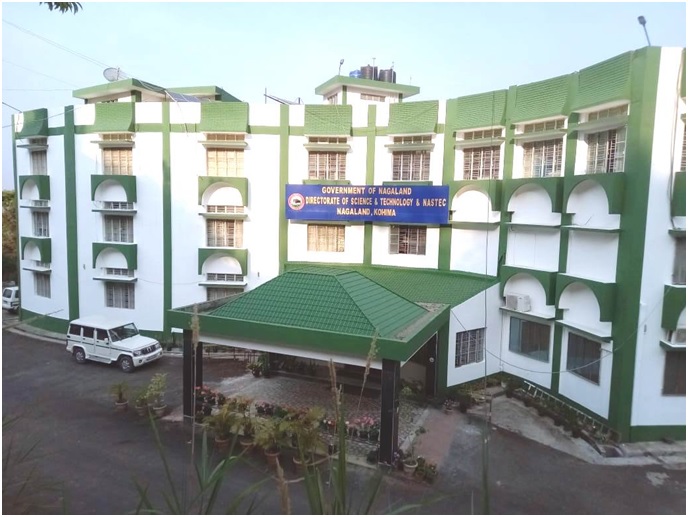 Science and Technology intervention in Nagaland came to limelight when a one man commission was appointed under the Chairmanship of Chief Minister for few months and later created a cell under the Development Commissioner, Planning Department, way back in 1983. However the minimum infra-structure of the state's Science & Technology, comprising of one technical hand, Science Officer and other seven ministerial staff, took place only during the mid of October 1986. With the onset of minimum infrastructure, Science and Technology in the state began operational with slow yet steady progress basically in the field of Rural Development, Agriculture, Remote sensing and Science Popularization with the support of the Department of Science and Technology, New Delhi.
Cutting through some major challenges and constraints of the state such as dearth of sufficient man power, poor communication and transport facility, Nagaland continued to uphold the mandate of the Science and Technology ministry at large and in 1991 the state government created a directorate with a handful of scientific officers. The department then advocated itself to use science and technology as the problem solving mechanism in socio-economic as well as socio-political sectors by inducing scientific temper through various awareness dissemination and technology injection programs across the state.
Coping up with the advancement in the field of science and technology, the State S&T Department set up Nagaland Science and Technology Council (NASTEC) in 1999 under the Nagaland Societies Registration Act of 1983. This task force wing of the department, through the years, has been identifying the local specific needs of the people and actively working for the promotion of S&T activities within the state. The NASTEC also undertake serious endevours in research and development programs of the state with the full support of the Department of Science and Technology, Government of India, New Delhi.
The Department has a bright vision that the dormant resources of the state viz., rich biodiversity, conducive agro climatic conditions and indigenous traditional science and technology knowledge, etc. will be harnessed and utilize to its full potential with interventions of Science and Technology for socio-economic upliftment of the state in particular and the nation at large.
In order to supplement the activities of the Department, the following bodies has been set up:
1. Nagaland Science & Technology Council (NASTEC)
2. Nagaland Science Centre