Science Centre
Nagaland Science Centre Dimapur is an establishment under the Department of Science & Technology, Govt. of Nagaland. It was developed by National Council of Science Museums, Ministry of Culture, Govt. of India. Honourable former Chief Minister of Nagaland Shri. Neiphiu Rio dedicated to the people of Nagaland on the 14th September 2004.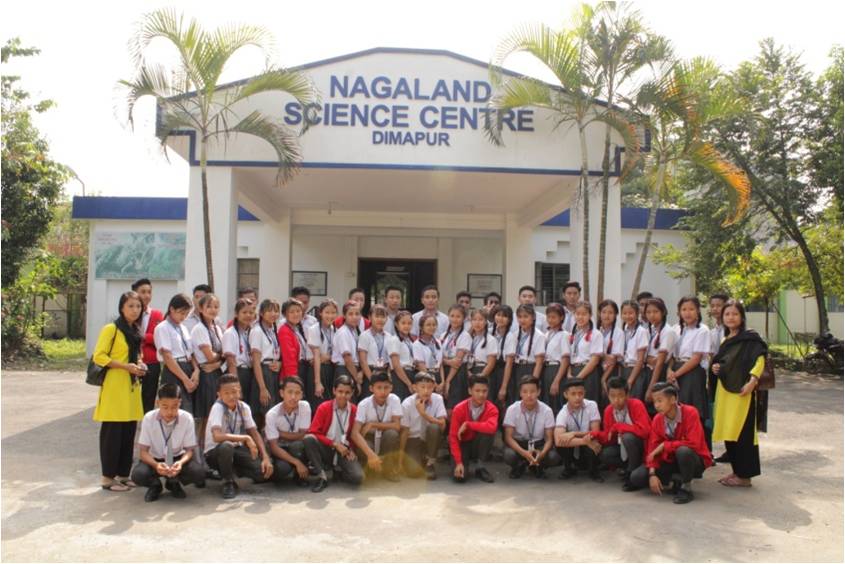 Nagaland Science Centre, the first of its kind in the state, has been set up at a vantage location of Dimapur behind the Naga Shopping Arcade over an area of 3 acres.It communicates science and technology to the people in an enjoyable way with the primary objective of developing a scientific temper in the society and promoting creative learning of science in schools and colleges.
Science is best understood through experience and experimentation and this Science Centre is an apt forum for learning science and technology in a non-formal way, where learning process is self-motivated and pleasurable. Science Centre presents itself the best method of informal science education and such methodology has an amble scope to inculcate scientific temper in the minds of younger generation. Nagaland Science Centre endeavours to popularize Science in the state and uplift Science Literacy through its 100 plus Science Exhibits and Science Programmes conducted for School Children. We also visit schools with science programmes. All the exhibits are hands on/ touch and learn models enabling visitors to learn Science the fun way.