Innovation Hub
INNOVATION HUB(intro)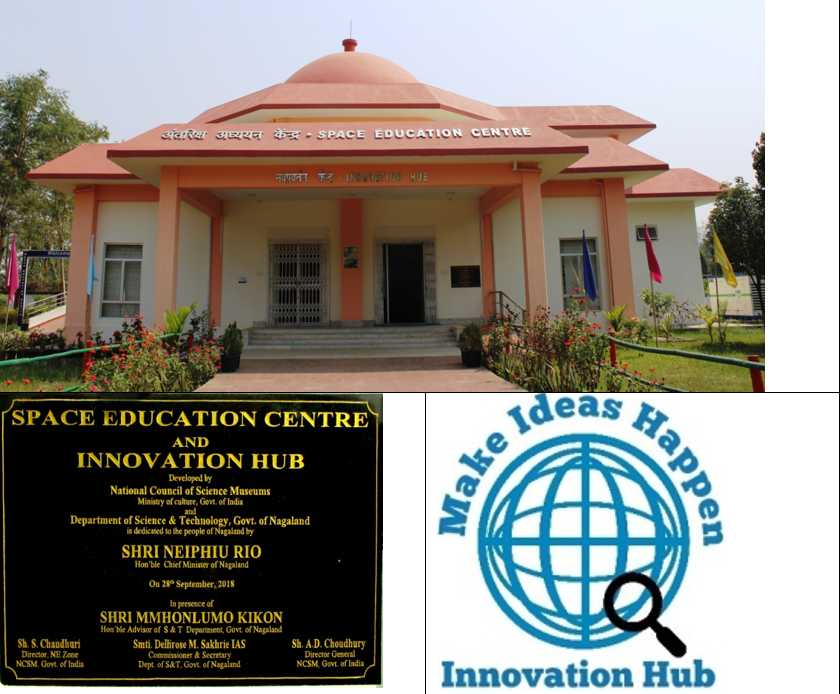 The Innovation Hub is the newest establishment under Department of Science & Technology. It was developed by National Council Of Science Museums, Ministry of Culture, Government of India and was inaugurated and dedicated to the people of Nagaland on the 28th September, 2018 by the Hon'ble Chief Minister of Nagaland Shri. Neiphiu Rio.
&nbsp The Innovation Hub provides facilities to nurture new ideas and help develop inquisitive perspective in youths of today. The Innovation hubs initiated by National Council of Science Museums, Ministry of Culture, Govt. of India engages youth in innovative and creative activities. These hubs serve as springboards for new ideas and innovation and thus helping the society and economy to face future challenges and meet rising aspirations of the growing population. Specifically, embedding such creative pedagogies in science education through Innovation 'Hubs' would have potential to retain talent in modern science.
AIMS AND OBJECTIVES:

• To promote innovation, creativity and engagement in science.
• To foster problem solving ability and project-based learning.
• To provide hands on / practical learning and engagement in the process of science, technology and innovation.
• To retain talent in modern science to excite the young minds of the country about innovation for inclusive growth and better future.
• To help the society and economy to face future challenges in science & technology.
• To recognize, encourage & facilitate local Innovations.
• To organize activities such as idea contests, innovation festivals including contests on design and idea challenges on local problems periodically.