Activities
INNOVATION HUB FACILITIES
Sl. No.

INNOVATION HUB FACILITIES

1

INNOVATION RESOURCE CENTRE AND DESIGN STUDIO: Offers creative environment equipped with Computers, 24x7 Internet, 3D Printer, various designing software, CNC lathe, Product Design software, Digital touch e-projector, electronic equipment etc for research & designing of various ideas, objects, products etc.

2

ELECTRICAL & ELECTRONICS LAB: This lab consists of all electrical & electronics equipment ,consumables & other apparatus required for development & building of ideas in the subject.

3

MECHANICAL LAB: The Mechanical Lab is equipped with all necessary tools such as Drills, Powered Hack Saws, Jigsaws, Circular Saws, Power Drills, CNC, Mini-Furnace etc.

4

BIOCHEMISTRY & PHYSICS LAB: This is a composite lab well-equipped with all the necessary basic modern research infrastructure& tools which will enable participants & visitors to conduct their experiments & researches with ease & precision

5

ROBOTICS SECTION: Equipped with Lego – EV3 Robots, different types of Arduinos with accessories and all other necessary infrastructure. Conducts routine workshops & trainings at different levels, State Level Competitions and facilitate participation for the State Teams at the Zonal Level & National Level

6

IDEA LAB:
• THOD PHOD JOD (Break apart & Build: Students learn to do things with their own hands, dismantle, reassemble and remake devices/gadgets.
• KABAD SE JUGAD (Build from waste): Students learn more by doing things practically using day to day scrap.
• IDEA BOX: Students generate their own innovative ideas and create an idea bank. The best ideas are chosen for experimentation/model making/project work.

7

LECTURE HALL/HALL OF FAME: This space is used for Seminars, discussions & various meetings.It is also used for showcasing innovative ideas/products/implements that have transformed our world or have made significant impact on the way we conduct our lives along with respective inventors & innovators. Stories or inspirations behind such innovations/inventions will also be mentioned through appropriate modes.
INNOVATION HUB FACILITIES RESOURCE CENTRE & DESIGN STUDIO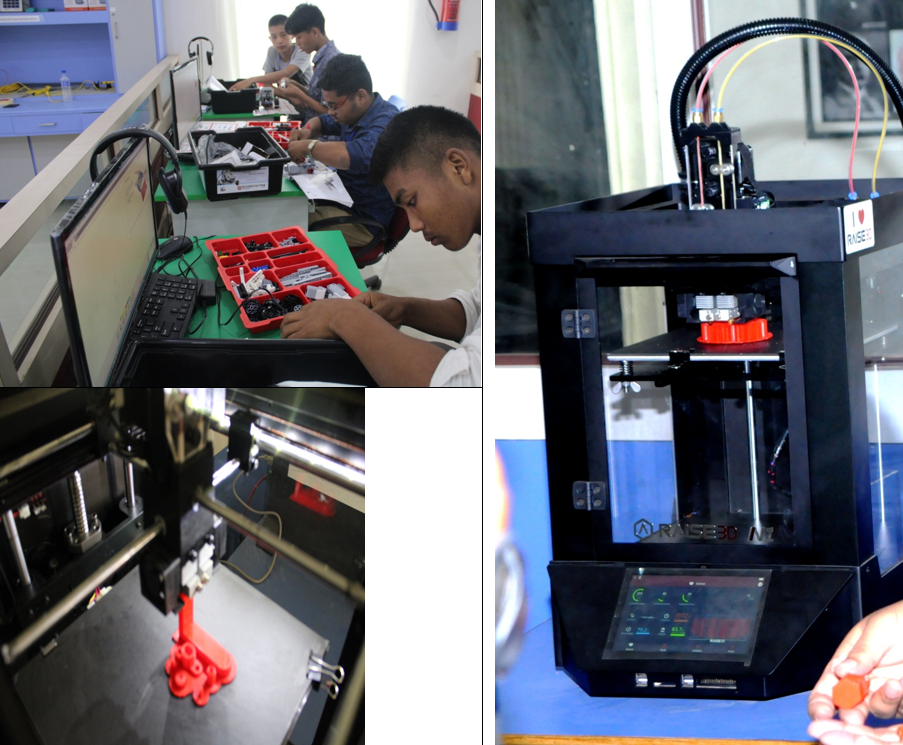 ELECTRICAL & ELECTRONICS
Mechanical Section
BIOLOGY,CHEMISTRY & PHYSICS LAB
Robotics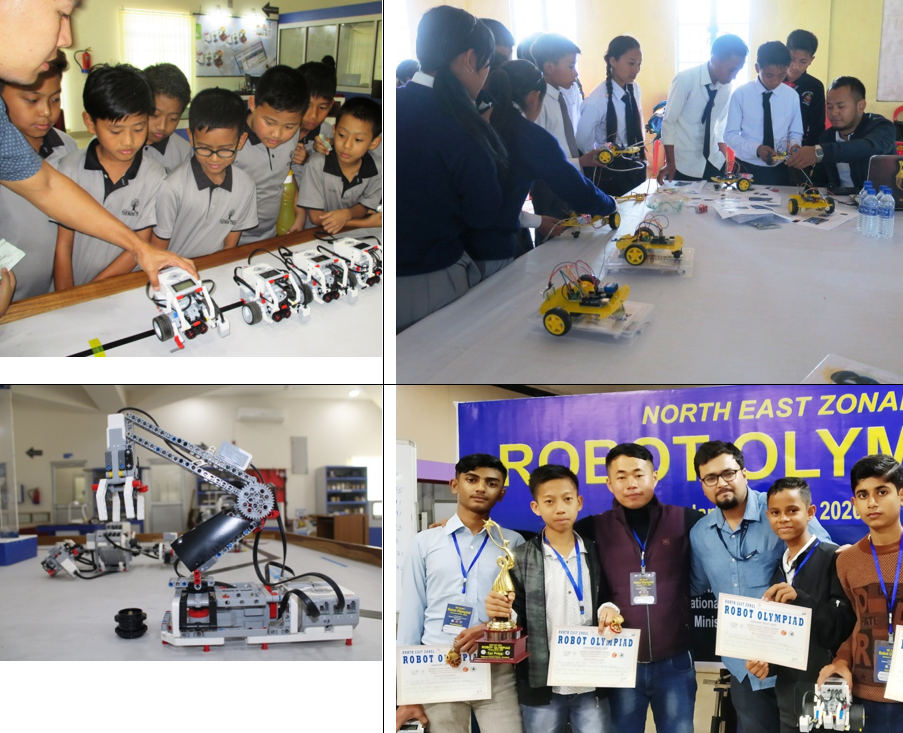 BUILD FROM WASTE AND BREAK APART & BUILD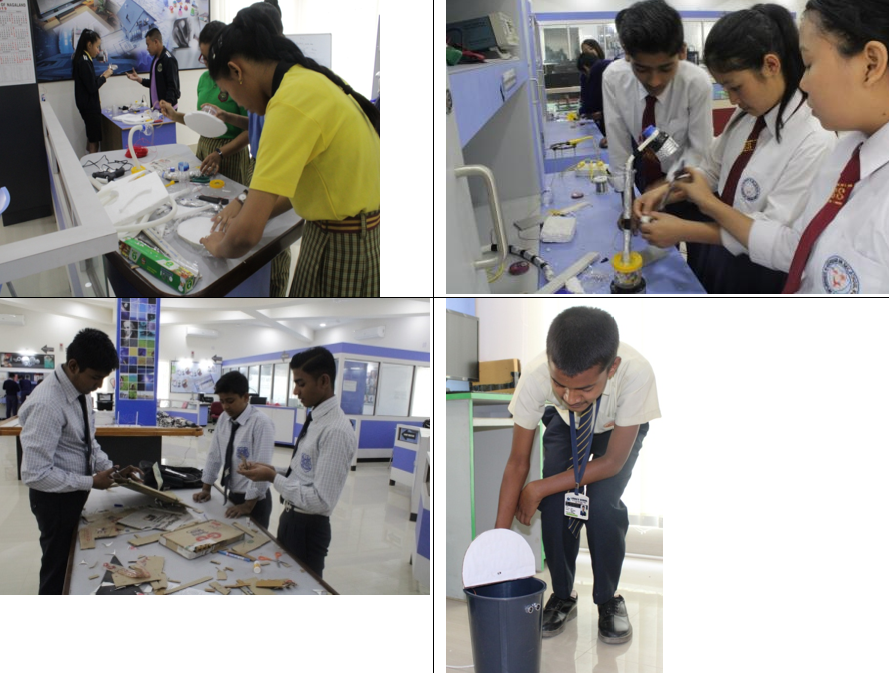 LECTURE HALL(SEMINARS/INTERACTIONS)