Science Centre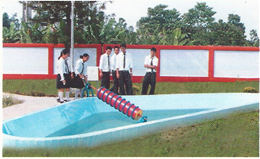 Nagaland, the land of beauty with picturesque landscapes, colourful sunrise and sunset, beautiful valleys adorned with lilies and rhododendrons and hundreds of other species of flowers in varied colours, is bounded by Assam in the West, Myanmar in the East, Arunachal Pradesh in the North and Manipur in the South. Spread over an area of 16,579 Sq. Km, Nagaland has a population of about 2 millions. The State has eight districts with Kohima, a wonderful hill station as its Capital. Dimapur, the only town of Nagaland having Airport and railway station, is humming with commercial, educational and cultural activities. NagaJand Science Centre, the first of its kind in the state, has been set up at a vantage location of Dimapur behind the Naga Shopping Arcade over an area of 3 acres.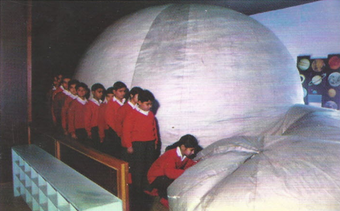 If you wish to take out your family to enjoy a holiday or decide to send your students for an educational outing on a school day, do not miss the Nagaland Science Centre.
Nagaland Science Centre communicates science and technology to the people in an enjoyable way with the primary objective of developing a scientific temper in the society and promoting creative learning of science in schools and colleges.
Science is best understood through experience and experimentation and this Science Centre is an apt forum for learning science and technology in a non-formal way, where learning process is self-motivated and pleasurable.